Team
Chris Towers
Managing Director
Chris has been MD of the Mercian Group for over 25 years, and during this period he has been responsible for delivering developments throughout England and Wales.
During the companies development pursuit it has seen the success of some complex projects that have required site assembly, relocation and redevelopment, working with Land Owners, Local Authorities, Funds and Occupiers. Dealing with all aspects of development and property acquisition covering legals, planning, PR and occupier liaison is the routine for each development opportunity.
In 1989 Chris took over as MD managing the development and investment portfolio, which was expanded to acquire some significant mixed use investments, some of which were created by Mercian's development arm. In the last ten years the company saw significant growth in the nature and scale of its developments working in joint ventures with large established funds as partners or retained Development managera, seeking to enhance residual land value.
Hobbies include golf, cycling, skiing, walking and following daughters successful dressage career.
Luke Brittain
Land Director
Luke has over 10 years experience in the property and development sector, and recently joined Mercian in January 2020. Luke previously held a senior management position with Churchill Retirement Living, and prior to that gained vital development knowledge from a Land Agency perspective with Connells in Herefordshire, Worcestershire and Bristol
Luke will be concentrating on acquiring new sites and successfully gaining planning consents for C2/C3 use, but with a particular focus on Care. Due to Luke's experience in land acquisition from both agency and development, he is highly skilled in negotiation, specifically being sensitive to the needs and complications of land owners while also keeping the commercial requirements of Mercian both measured and real.
When not searching for opportunities, Luke likes to spend his time playing golf and football – while also being fond of walking the nearby Malvern Hills with his family.
Ed Towers
Associate Director
Ed joined Mercian in 2019 and has over 10 years' experience in the property sector. His main responsibilities are to source new development opportunities and to support the team through the planning and development process.
Ed previously held the position of 'senior surveyor' at Jones Lang LaSalle (JLL) working in the retail and leisure team. His Landlord and Acquisition clients included L&G, Asda, Intu, Land Sec, Pizza Express and Starbucks. He also worked with several developer clients such as Henry Boot, Opus, Muse, Wilton's, Clugstons and Eshton. Before JLL, Ed worked in the acquisition team at Xercise4less, during his time he helped grow the company from 6 to over 40 gyms nationwide in less than 3 years.
In his spare time, Ed enjoys playing golf and loves exploring the great outdoors with his partner Rebecca.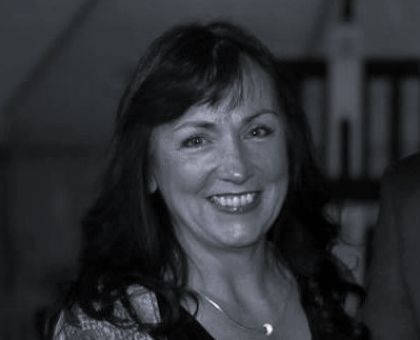 Christine Cameron
Office Manager & Accounts
Christine joined Mercian in November 2021 and has over 20 years' experience in Office Management, Accounts Management and HR, having obtained CIPD level 5 whilst working for a successful IT company.
She is a very organised, conscientious professional with strong administration and Sage Accountancy experience. Christine is always willing to accept a challenge and go the extra mile, she enjoys organising events and anything charity related including a sky dive for Cancer Research and a 28-mile hike across the Peak District for Macmillan Cancer Trust.
Christine enjoys walking, cycling, reading and watching most sports, especially cricket and rugby. She also loves eating out and spending time with her family.